Commercial freezer cleaning is a specialist service offered by RCCN that complements our long-standing expertise in the industrial cleaning sector
We offer a bespoke cleaning solution to issues caused by the build-up of ice in cold storage warehouses and freezer rooms. A poorly maintained facility can pose a range of safety, efficiency and hygiene problems that can be rectified by regular cleaning.
Drawing on our vast experience and expertise of providing cleaning solutions within the industrial and commercial sectors, we have developed our own non-corrosive and food-safe cleaning solution specifically for use in cold storage and freezer warehousing.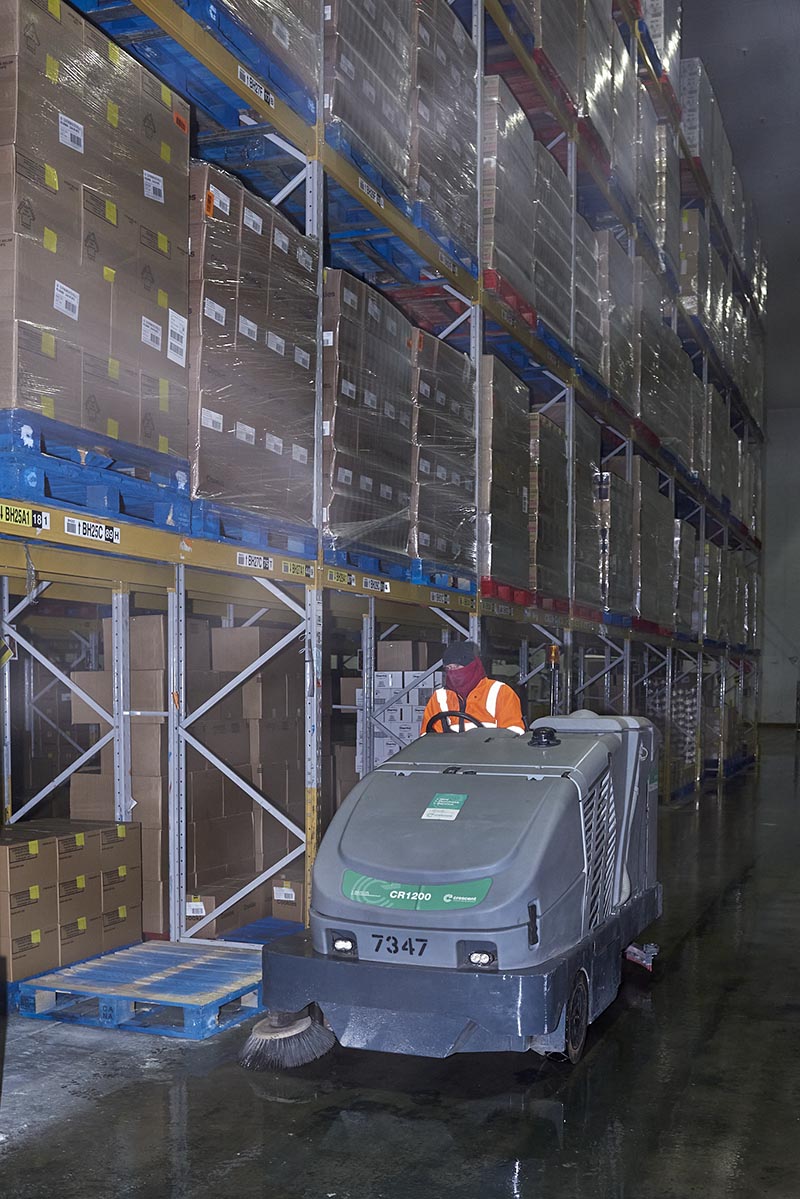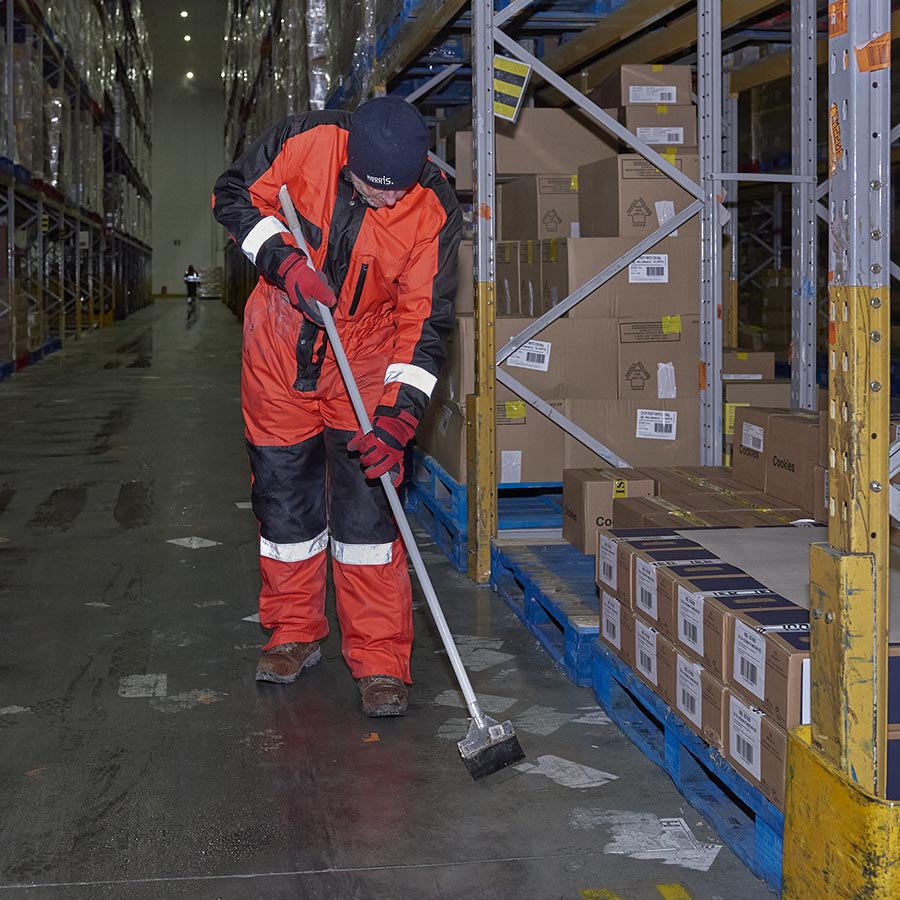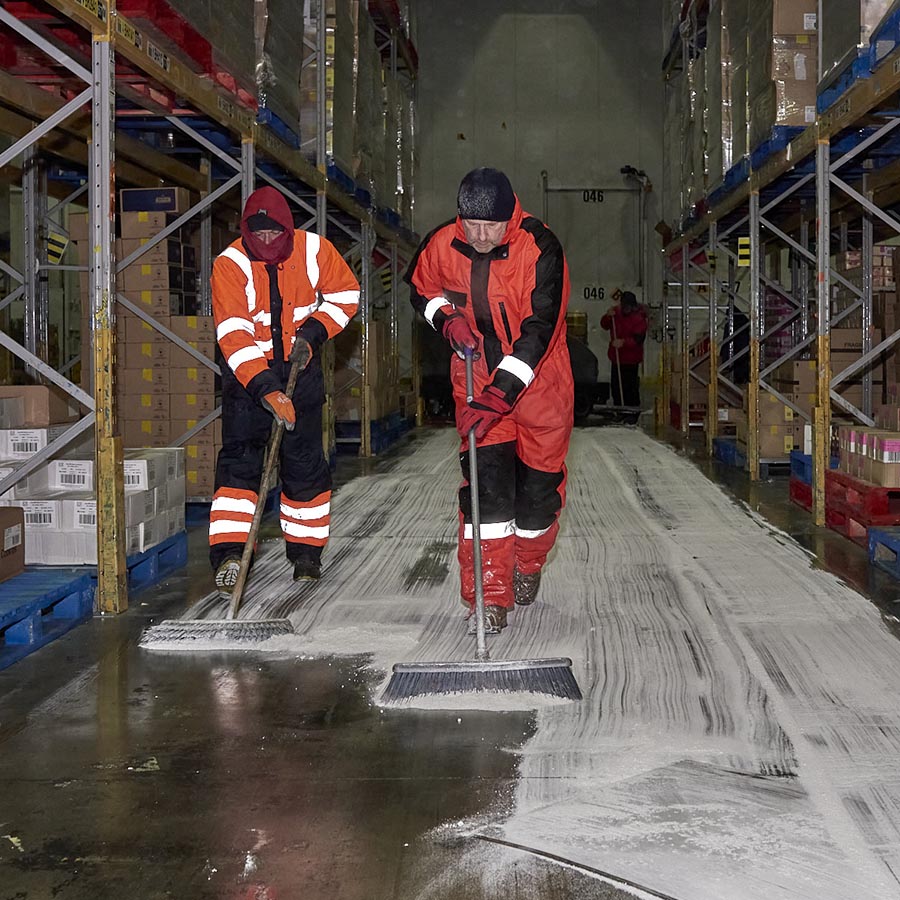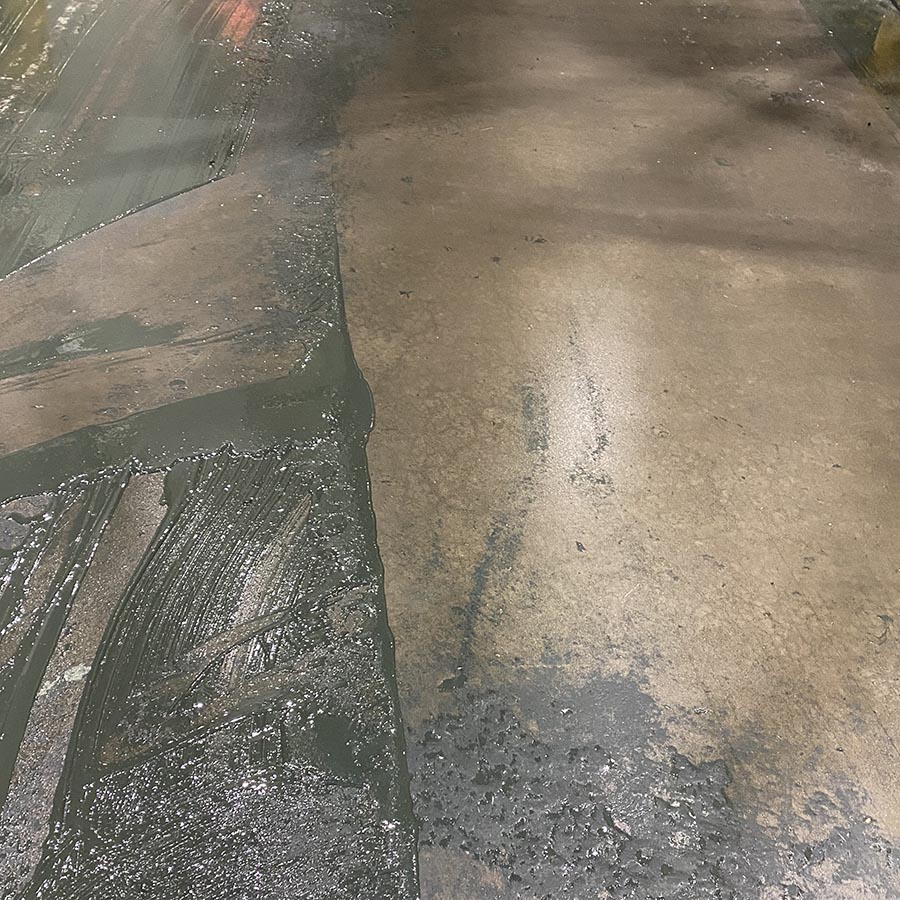 Our commercial freezer cleaning ensures that high-tech and often highly automated industrial freezer rooms and cold stores can operate efficiently, safely and for longer, with no interruption to their activity.
Benefits of RCCN commercial freezer cleaning
No downtime
Cold storage and freezer warehousing rely on maintaining a consistent temperature and downtime of operation is therefore unviable. With our safe and hygienic cleaning solution, there is no requirement to shut down or clear out any part of your facility during the process at all, ensuring it can remain operational 24/7.
Increased safety
The build-up of ice in industrial freezer rooms can create hazards for workers. Slips and falls on ice are an all-too-common issue and can be minimised with regular cleaning that removes frozen water. Our commercial freezer cleaning products dissolve ice particles to create a safer working environment.
Hygienic / Food safety
Our cleaning products are hygienic and completely safe for use in freezer and cold storage warehouses, meaning they are ideal for facilities that contain, for example, food and pharmaceuticals.
No salt or corrosive chemicals
Industrial freezer and cold storage warehouses are finely tuned environments that cannot be exposed to anything that would cause corrosion. Our cleaning solutions do not contain salt or corrosive chemicals and have been specifically developed for use in such environments.
Increased efficiency
With organisations working towards the Government target of net zero carbon by 2050, reducing energy consumption is a key focus. Our cleaning solutions help increase efficiency by ensuring the facility operates as it should, contributing to a reduction in energy consumption.
Why choose RCCN?
Our team are highly experienced in all aspects of industrial cleaning and use specialist products, tools and cleaning equipment to offer a high-quality service. We work closely with our clients to understand their requirements and the operation of their organisation, allowing us to create a tailored cleaning programme that meets their needs.  All our work complies with health and safety, quality, risk and audit requirements.
We offer:
Fully accredited industrial cleaning service
Eco-friendly ethos
Exceptional customer service
Bespoke industrial cleaning solutions
Open-book accounting approach
Highly trained industrial cleaning teams
Strong heritage in cleaning and facilities management
Read more about what we offer here
Interested in finding out how much you could save by switching to RCCN? Speak to us today to discuss your service needs and how we can improve your services budget through our innovative solutions
What our Facilities Management Service Includes: